Live Updates: Coronavirus Impact On Business Schools
What is the impact of coronavirus on business schools? We bring you the latest updates including campus closures, changes to MBA admission requirements, and more
Coronavirus: Is An Online MBA Now The Best Option?
With the coronavirus sending the economy into a recession almost overnight, these are uncertain times. As always in economic recessions, many people will be investing in their educations in order to increase their competitiveness, career stability, and earning power.
What makes this moment unique is how many prospective students may be considering getting their degree online, versus attending classes on campus, particularly given social distancing requirements that could last months or years.
If you're considering an MBA and you're a little skeptical about the benefits of an online education we've put together a list of pros and cons of online MBA programs:
---
Online MBA Pros
---
An online MBA certainly seems more attractive now, in general and at a high level, than it did a month ago. Here are some key reasons:
---
An online MBA is highly adaptive.
An online MBA program adapts to your lifestyle. This is a key advantage in comparison with an on-campus degree, and that's even truer in the coronavirus era. You complete coursework from wherever you'd like, whether you're self-quarantining in your bedroom or working from a mobile hotspot in the park. But the adaptability also applies to time.
Online MBAs allow you to pick between synchronous and asynchronous classes. Synchronous classes involve attending lectures, seminars, and discussions at the same time as all the other students, while asynchronous classes allow you to access course materials entirely according to your schedule. For parents now home-school their children during the coronavirus outbreak, this is crucial.
---
There are clear financial benefits. It's generally cheaper, but you get the same credential.
Cost simply matters more in this new economic environment. While there are certainly some exorbitantly priced online MBAs—with the top degrees maxing out in the $50,000 range—many of them are much more affordable, with most programs' tuitions falling in the range of $5,000-10,000 per year. Of course, the adaptability of an online MBA means you can also keep working while getting your degree.
Read: How Much Do The Best Online MBA Programs Cost?
---
It's accessible.
Online MBAs are open to all kinds of students in all kinds of situations. Many able-bodied students take the requirements of on-campus education for granted, not realizing that it's inaccessible for many prospective students with disabilities, special needs, etc. And of course, it's accessible in an era of potential intermittent social distancing requirements.
But the accessibility of an online MBA goes beyond physical concerns. It's also much easier to gain admission, as online MBAs are typically much less stringent about requiring applicants to take a standardized test. Over 95% of on-campus MBA programs require applicants to submit GMAT or GRE scores, compared to just over 50% of online MBA programs.
---
WATCH: Coronavirus Update | Applicant Bulletin
---
---
Online MBA Cons:
---
We just don't know what will happen with the Coronavirus, so we must consider the downsides given this uncertainty.
---
COVID-19 concerns may be too big an influence on our collective thinking at this moment (or vice versa).
At a high level, if the situation stabilizes rapidly, an online MBA becomes relatively less attractive, and some of these more traditional 'cons' to an online MBA become more relevant.
---
It's harder to network.
Networking with professors, other students, and industry representatives is an important part of getting an MBA. And it's best done in-person. However, many students who pursue an online MBA are already employed, and enroll because they want to advance within their organization or just to build their skills. But it would be wrong to say there's no networking with an online MBA—but you must be a bit more proactive.
---
Potential employers may attach a lower 'signaling' value to online MBAs, viewing them as slightly easier to pursue and complete.
The stigma associated with online learning, particularly in this new COVID-19 era, seems to be decreasing. But, if part of the reason you are seeking an MBA is purely about adding credibility to your resume an online MBA may be less attractive. In my opinion, some employers might still view something done online at Indiana University (for example) as less impressive than an MBA completed in-person at the same school.
---
So what should you do?
---
If you were already considering an online MBA, COVID-19 probably makes this a much better, perhaps even a clear, choice for you. But if you were not really considering it, or it was a bit of a longshot, the situation is less clear.
I might say that, if it was something you never would have done before, COVID-19 is not a reason to consider an online MBA now. But if you would have considered an online MBA or were in fact considering one, you now have a very strong reason to pursue doing your MBA online.
Check out the world's 10 best online MBA programs.
---
About the Author
Mark Skoskiewicz is the founder of MyGuru, a boutique provider of online tutoring powered by a small but extremely experienced team of passionate GMAT and GRE tutors. MyGuru helps students build customized study plans and focuses on a mix of core concepts and test-taking skill development. Mark holds an MBA from the Kellogg School of Management.
London Business School Alum Heads Up Anti-Coronavirus Effort
March 27 Roundup
---
LBS Alum Heads Up OECD Efforts In Tackling COVID-19
Laurence Boone is chief economist for the Organization for Economic Co-operation and Development (OECD) and an alumnus of London Business School (LBS).
---
---
"As the virus spreads around the world, co-ordinated and synchronized monetary and fiscal action will become more and more important," Laurence warns.
---
Staying connected in a pandemic according to EMERITUS
Global online education company, EMERITUS, is reaching out to business schools around the world to offer advice as they move all content and resources to online platforms.
---
---
"The good news is that online training can deliver learning outcomes, while providing the human connection, engagement, interactivity, and flexibility that learners need today," says senior director of enterprise, Jawahir Moraji.
"To help institutions think through the challenges and opportunities inherent in online education, we are sharing guidance from our talented team of learning professionals," Ashley Chiampo––senior director of learning––adds.
---
Google moves summer internship program online
---
Coronavirus: US Business School Professors Pen Letter To Congress
March 26 Roundup
---
Professors from major US business schools sign open letter to Congress
President Trump has announced Congress would be budgeting $2 trillion to mitigate the economic impact of the Novel Coronavirus outbreak, supporting large corporations––such as airlines. In a live webinar to discuss why these financial academics penned the letter, professors from Stanford GSB and MIT Sloan voiced their concerns for the taxpayers who would have to foot the bill.
Stanford GSB professer, Anat Admati, calls it a "deeply misguided policy".
"Bailing out corporations is actually bailing out investors," her colleague, Jonathan Berk, explains. "Taxpayers are subsidizing investors."
The open letter has been signed by over 150 leading economists and business school faculty all over America.
---
EDHEC Professor hosts online plank-off!

---
Imperial's Sustainability Conference moves online
Imperial College Business School is virtually hosting its annual conference for the first time. Beyond Sustainability: Radically Rethinking the Purpose of Business includes the following key speakers:
Mike Coupe, CEO of Sainsbury's
Keith Tuffley, Global Co-Chair, Sustainable Banking & Corporate Transitions group at Citi
Katie Brewis, Head of Sustainability at Google EMEA
Andrew Jack, Global Education Editor at the Financial Times
---
Darden introduces additional flexibility to admissions process
The University of Virginia's Darden School of Business is introducing more flexibility for candidates applying to the Full-Time MBA program starting in 2022.
The school has now transitioned to rolling admissions until July 15 2020 for final rounded applications. Due to disruptions to standardized testing facilities, Darden will now accept an expanded set of testing credentials––such as undergraduate entrance exams.
"Our message to prospective students is one of caring and flexibility," says executive director of admissions Dawna Clarke. "We know how stressful applying to business school can be in the best of times; in a time of unprecedented disruption, we stand ready to work with applicants to make this process as flexible as possible."
---
UNC Kenan-Flagler Business School debates the knock-on effects of COVID-19 pandemic
The Kenan Institute of Private Enterprise at UNC Kenan-Flagler Business School recently hosted a panel of their faculty experts to share their thoughts on the COVID-19 pandemic that is rocking the global economy. The conversation that took place is recorded and available.
They focused on:
Working while sick and stressed
Global economic and financial market implications
The nation's 'working poor' and how this impacts them
Managing personal finances
Infrastructure and procedures to keep operations running while prioritizing employee safety.
Rishi Sunak: The Stanford MBA Leading The UK's Coronavirus Fight
Rishi Sunak is the name on the lips of millions of UK citizens at the moment.
He's the British Chancellor of the Exchequer, the second-in-command to UK Prime Minister Boris Johnson, and is the man responsible for all matters of economy and finance. This is the latest role in an illustrious career that has taken him from Goldman Sachs to a Stanford MBA.
Recently, he's the face behind the radical economic measures being taken in the UK to tackle the potentially colossal impact of coronavirus on jobs and businesses.
But before February 2020, very few in the UK would have known who he is. So who is Rishi Sunak, and how has he pulled off this meteoric rise from an MBA at Stanford to the top of the UK government?
---
From humble beginnings to a Stanford MBA
---
Born in the UK in 1980, Rishi is the son of first generation immigrants from India to the UK: his mother a pharmacist, his father a general practitioner, whose parents had emigrated from Punjab in the 60s.
He was head boy at Winchester College, one of the UK's most prestigious high schools, before being whisked off to study politics, philosophy, and economics (PPE) at the University of Oxford.
At the young age of 24, Rishi was granted a Fulbright Scholarship—a revered cultural exchange program—and switched the UK for California to go and study an MBA at Stanford Graduate School of Business.
As for many, his MBA was a formative part of his education, and formed his first steps into a financial career that would see him work as an analyst at Goldman Sachs, a hedge fund manager at The Children's Investment Fund Management, before setting up his own hedge fund with former colleagues.
---
READ MORE: What You Need To Know Before Applying To The Stanford MBA
---
---
More than just an MBA
---
Rishi's MBA turned out to be more than just a degree from the world's top ranked business school: it was where love first blossomed for him. It was on the Stanford MBA where he met his future wife, Akshata Murthy.
Akshata's career is equally as impressive as her husband's. On top of her MBA, she runs her own fashion label and is a director of a venture capital firm.
She is also the daughter of N.R. Naranya Murthy, an Indian billionaire and co-founder of Infosys, an IT consulting multinational.
---
WATCH: Coronavirus Update | Applicant Bulletin
---
---
A career in politics
---
Rishi first made his way into politics in 2015, when he was elected for member of parliament (MP) in Yorkshire in the north of England, replacing former Conservative Party leader William Hague, also the holder of an MBA (his was from INSEAD).
He'd kept a reasonably low profile, before being thrust into the limelight in February 2020, when he was announced as the new Chancellor in Boris Johnson's government.
His relative anonymity raised questions about his suitability for so senior a position in politics. But he's now garnering recognition and praise for his response in the face of the economic crisis following the coronavirus shutdown.
He announced that the government had made £330 billion ($392 billion) available for businesses facing bankruptcy or collapse, and that the government would start paying up to 80% of the wages of those who had lost their jobs. In his words—"unprecedented measures for unprecedented times."
Time will tell whether these measures will navigate the UK through the current economic storm. But anyone else who has experienced a turbulent first month in a job will sympathize with the challenge that lies ahead for Rishi.
---
Next read: 5 MBAs Who Have Changed The World
---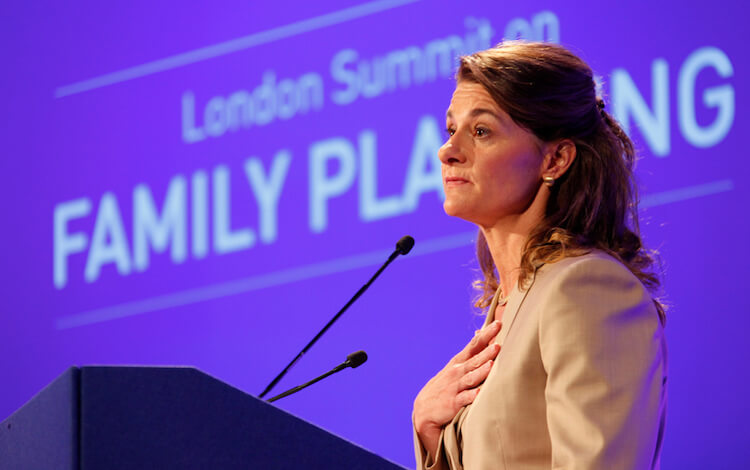 ---
The header image in this article was sourced from this page under this license.