Live Updates: Coronavirus Impact On Business Schools
What is the impact of coronavirus on business schools? We bring you the latest updates including campus closures, changes to MBA admission requirements, and more
Applications To Business Schools Increase Amid COVID-19 Pandemic
Business school applications tend to be countercyclical to the state of the economy: more people apply to MBA and master's programs when the economy and the jobs market recedes; fewer people apply when the economy is strong. 2020 is no exception.
67% of business schools saw an increase in applications in 2020, according to the new Application Trends Survey published today by the Graduate Management Admission Council (GMAC), which tracks demand for MBA and master's programs. The total volume of applications to global business schools increased by 2.4%.
This is a significant rebound from 2019, which saw overall applications fall by 3.1%, as well as over half of schools reporting a decrease in applications.
GMAC CEO Sangeet Chowfla puts this down to the effect a receding economy has on the business school decision in candidates' minds.
"The opportunity cost of leaving a job to pursue an MBA or business master's lessens as economies begin to regress. As a result, we are now seeing more people thinking about b-school to grow or improve their career prospects," he says.
---
---
US business school applications rebound
---
After years of falling demand, applications to US business schools have seen a 20.6% spike in 2020. 67% of US programs reported increases in applications, a big improvement on a figure that has remained below 40% since 2017.
US application numbers have been boosted largely by increases in both domestic applications, which were up 29.9% this year, and international applications, up by 14.7%. That's good news after 2019's 13.7% drop in international applications to the US, which triggered an open letter penned to the President.
---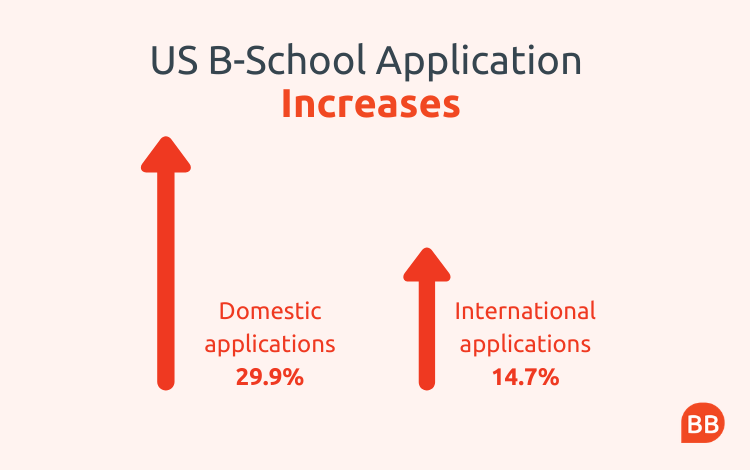 ---
Growing numbers among domestic students is particularly important for the US, where they make up 63% of the total application pool.
Demand for program types in the US has seen changes. Online MBAs have seen the biggest percentage growth—with 86% of programs reporting growth. This a response to the increasing online orientation of business schools, as well as uncertainty over travel restrictions as a result of COVID-19.
Two-year full time MBAs have also rebounded in popularity, with 75% of programs reporting growth overall. This is particularly high among top-ranked MBA programs, whose reputation and reliability remains consistent in the face of a changing business school landscape.
---
Sky-rocketing European business school applications
---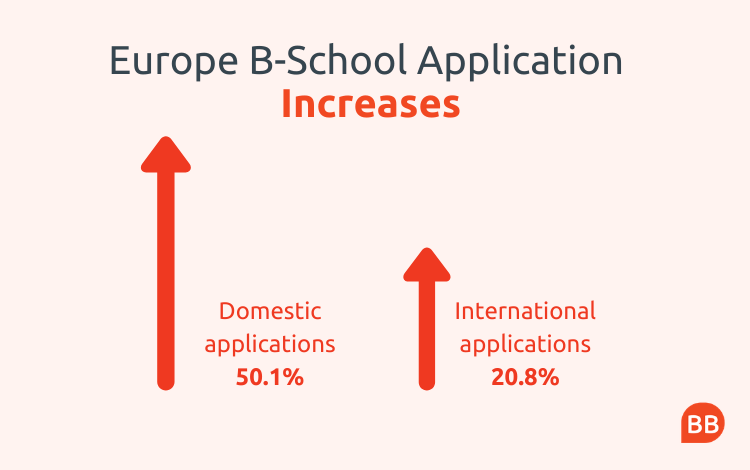 ---
2020 has been a stellar year for European applications, with business schools in Europe reporting a 24% increase overall, up from a 0.9% increase in 2019.
Considering European programs tend to rely heavily on international applications, their performance has been largely bolstered by an increase in domestic applications, which have increased by 50.1% in 2020. International applications have also increased by 20.8%—these account for four-fifths of total applications.
Among these international applications, around a fifth come from central and south Asia, with an additional fifth from east and southeast Asia. This perhaps accounts in part for the decline in domestic applications to Asia Pacific.
---
However, applications to Asia Pacific fall
---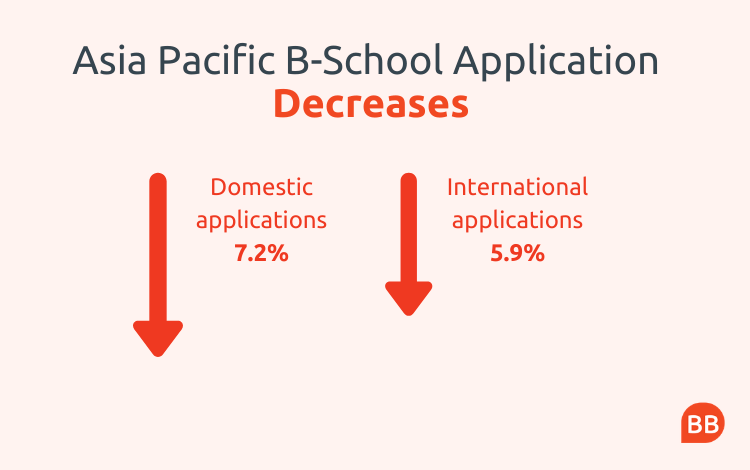 ---
Business schools in Asia Pacific have seen a growing demand over recent years, often credited with pulling candidates away from the US. In 2020, however, Asia Pacific has seen a 7.1% decline in overall applications.
This is a combination of a 7.2% fall in domestic applications, and 5.9% decrease in international applications.
The demand for two-year full time MBA programs remains strong, however. 61% of these programs reported growth, compared to just 40% of one-year MBA programs, and 43% of post-graduate programs (PGPs), the Indian equivalent to an MBA.
Experts blame a rocky year for Asia Pacific's decline in applications. One admissions officer, in the report, cites the Hong Kong protests, followed by the outbreak of the COVID-19 pandemic, for Asia's weaker performance in 2020. India, which is the region's largest applicant pool, has faced different extents of national lockdown which could be set to continue.
---
Changing demand for MBA vs Masters
---
2020 has also seen changing demands towards the popularity of certain types of programs.
Reversing a clear trend, full time MBA programs have experienced a surge in popularity. Over a third (37%) of full time MBA programs experienced 'significant growth' (over 20% increase). This is almost triple the number in 2019.
Business master's programs have also fared well in 2020. Two-thirds of master's programs recorded growth, with master in management and master of finance programs recording the higher increases.
As the economic outlook remains uncertain for the short to medium term, reinvesting in education and applying to business school seems to be at its most popular in nearly a decade.
---
Next Read:
Find out what Biden's Presidency Means For US Business Schools

What Opportunities Does COVID-19 Offer Businesses?
2020 has been a year of disruption. The coronavirus pandemic has accelerated the shift toward remote working and digital transformation, while prompting consumers to think differently about their buying habits.
According to a recent McKinsey report, many organizations have accelerated digitization projects by three to four years.
In this uncertain landscape, business schools have an important role to play: equipping leaders with the skills they need to grasp the new opportunities arising.
In Singapore, Nanyang Business School (NBS) has been empowering future business leaders with the relevant knowledge and tools to embrace the technological revolution, create positive impact and excel in Asia and beyond.
Situated within the tech and innovative ecosystem of Nanyang Technological University, Singapore (NTU Singapore), the school is well-placed to leverage technological innovation in a business setting.
Most graduates of the school's flagship MBA program—the Nanyang MBA—go on to work in disruptive industries like technology (22%), finance (20%), and retail or e-commerce (15%), according to the school's latest careers report.
To find out what the current disruption means for businesses, we caught up with three prominent NBS alumni who shared their insight on the opportunities that have emerged in response to coronavirus:
---
1. Unlocking the power of data
---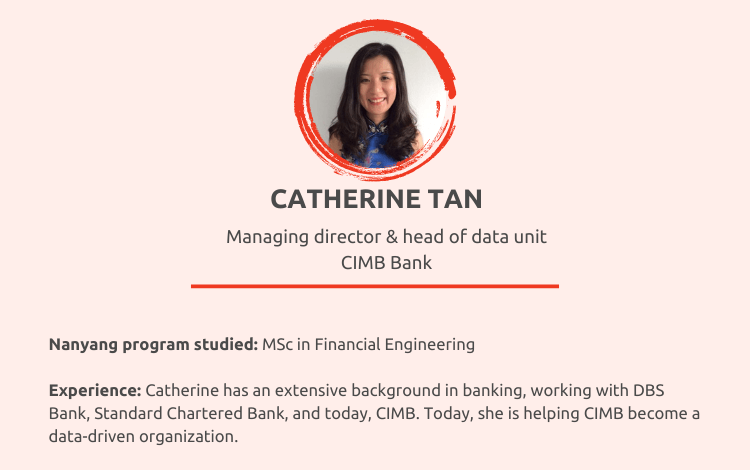 ---
By 2025, the World Economic Forum predicts that humans will create 463 exabytes of data each day—the equivalent of over 212 million DVDs. As companies continue to capture this data, they face the challenge of working out how to use it.
For Catherine Tan, managing director and head of the data unit at CIMB Bank, this is the most important opportunity brought out by the accelerated digitization of 2020.
"A lot of the time, people may be a bit daunted by data analytics, but it's essentially just pulling together the data, understanding trends, and trying to get some value out of that," she explains.
Catherine graduated from NBS' MSc in Financial Engineering in 2002. She was drawn to the innovative nature of the program, she recalls, which combined computing, mathematics, and finance.
"NBS had real foresight teaching these skills together so early," she reflects.
The program strongly emphasizes data analytics and gave her the opportunity to develop the analytical skills she has brought to the financial world.
"In my industry, we always talk about knowing your customer," says Catherine. "And data can tell us a lot about someone's lifestyle and choices."
---
2. Supporting continuous learning
---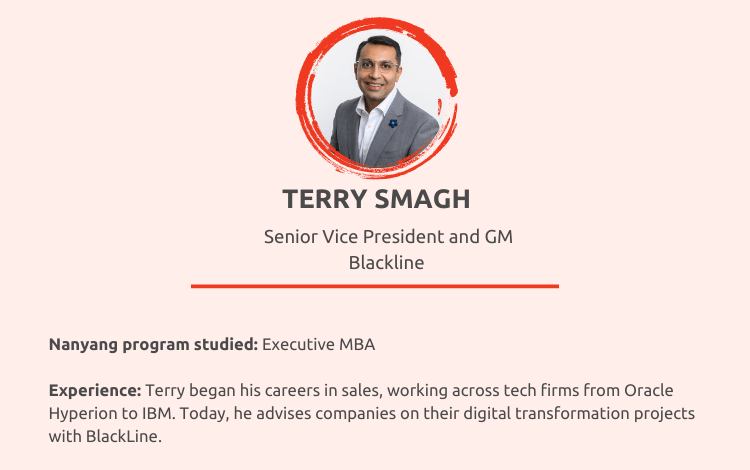 ---
As the pace of technological development continues to accelerate, the only constant is change. To succeed in this climate, organizations must be agile and adaptable.
Terry Smagh, senior vice president and general manager at cloud-based finance software firm, BlackLine, believes that lifelong learning is necessary to keep up. Implementing this learning is a key opportunity for business leaders.
A recent IBM report predicts that more than 120 million workers in the world's 12 largest economies will need to be retrained in the next three years.
"Today's disruption is really about us wanting to do three things," Terry reflects. "We must learn, un-learn, and re-learn, as we adapt to new technology and up-skill ourselves."
Terry is an alumnus from the Nanyang Executive MBA program, graduating in 2015. As a passionate lifelong learner himself, he used the qualification to structure his learning, and tap into a global alumni network that would allow him to learn even more from other leaders, while sharing his own insights.
This diverse, global network has offered Terry ample cultural insights, which come in useful when working on digital transformation projects for companies around the world.
Positioned in Singapore—known as a meeting point for Eastern and Western business—NBS makes an ideal training ground for leaders who must navigate between cultures.
Terry has taken this attitude of learning from others forward in his current role—helping organizations automate financial processes like accounting.
"I think this disruption today—even putting the pandemic aside—is a good moment for us to look at what we'll do differently going forward," he says.
---
3. Championing sustainability
---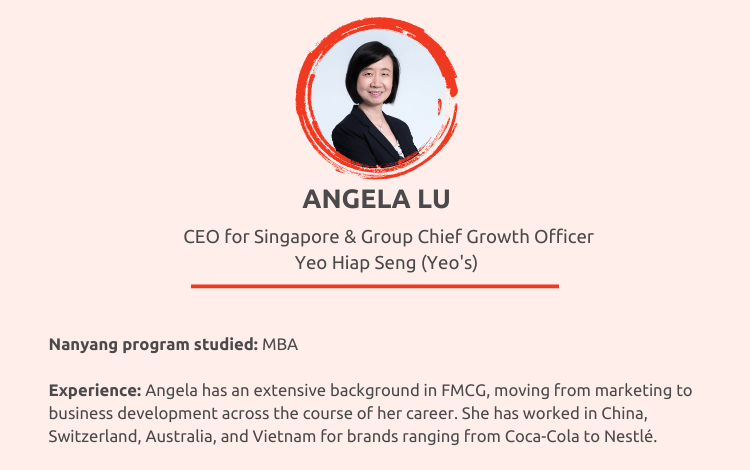 ---
Balancing transformation and training goals with sustainability is another crucial opportunity for today's business leaders.
New limitations on travel and remote working practices have resulted in an 10% global drop in global energy demand, and a simultaneous increase in demand for renewable energy. Many people have taken these unexpected lifestyle changes as an opportunity to reassess their environmental impact.
Even as restrictions ease, consumers are keen to make sustainable decisions, explains Angela Lu, CEO for Singapore and Group Chief Growth Officer (CGO) at food and beverage giant, Yeo Hiap Seng (Yeo's).
"We face the challenge of becoming more sustainable," she explains. "You need durable packaging for food, but you also need to be aware of its environmental impact, and research more sustainable options."
Angela graduated from the Nanyang MBA program in 2006 and used the leadership insights she gained to pivot from marketing to more strategic roles.
MBA students at NBS have ample opportunities to grow as leaders, through courses like Corporate Governance and Ethics, which highlight the ways that business leaders can be more purpose-driven.
From the program, she learned to always keep a finger on the pulse of customer demand.
"Often the people who work for you interact with your customers every day, and have the most insight," she says. "Their ideas can be better than those from people in leadership positions."
Applying this insight to her work with Yeo's has helped Angela stay abreast of shifting consumer desires through strong communication with her team.
"My time in the Nanyang MBA really shaped how I see things, and how I interact with different people," she concludes. "These are core skills I continue to use every day."
COVID-19 Campus Updates For European Business Schools
The coronavirus pandemic has hit Europe hard, but there are signs of recovery as business schools begin to reopen their campuses to welcome MBA students for the new academic year.
The situation is constantly changing and business schools are planning accordingly. Some schools are introducing a hybrid model, combining online learning with face-to-face sessions on-campus, while maintaining social distancing.
Here, we highlight the latest COVID-19 campus updates for Europe's top business schools. This page is regularly updated with the latest campus reopening plans for MBA students.
---
COVID-19 Campus Updates: Europe
---
UK Business Schools
---
Alliance Manchester Business School
The Alliance Manchester Business School campus is currently closed. The school is working to ensure campus is safe, and social distancing and cleaning measures are in place.
The school's Full-Time MBA start date has been postponed from August 2020 to December 2020. A statement on the Alliance Manchester Business School website says this is to give the school the best chance of delivering the program face to face, and to allow students from different countries around the globe to arrive in Manchester to start the MBA together.
---
Cambridge Judge Business School
Classes began on September 28th for MBA students at Cambridge Judge Business School, with a blend of face-to-face and online learning. The term also began in September for other programmes at the business school such as the Executive MBA and Master of Finance programmes.
In line with University of Cambridge rules, all business school students are being asked to attend Cambridge in person as soon as is feasible. Some students felt unable to make such a commitment this year, because of COVID-19, so the deferment rate was higher than normal. The MBA class of 2020-2021 is smaller than the previous year, totalling 174 students.
The launch of the autumn term followed detailed preparation this past summer to ready the school's buildings in line with coronavirus guidelines of the UK government and Cambridge University. Measures at Cambridge Judge include one-way lifts and stairs, physical distancing signs and procedures, and new self-service rules for the cafeteria. The curriculum has also been modified to reflect the pandemic, including lessons on the leadership implications of managing remote teams.
Applications for the 2021-2022 school year opened on July 1st, and the school says that the number of applications is so far significantly higher than the previous year at the same time.
---
London Business School
London Business School is following UK and UAE government guidance and is working in partnership with health and safety consultants. The school launched its hybrid teaching model on September 21st 2020.
A school statement confirmed that under the incoming 'tier 2' restrictions in London, universities can remain open and can continue to deliver in-person teaching.
This means London Business School operations will not be affected by the introduction of the new restrictions. The LBS London campus will remain open and students will be able to continue to access in-person teaching.
The School has introduced a number of health and safety measures to mitigate transmission of COVID-19 among its School community, and conducted several detailed risk-assessments to ensure its London campus is COVID-secure.
---
COVID-19 Campus Updates For US Business Schools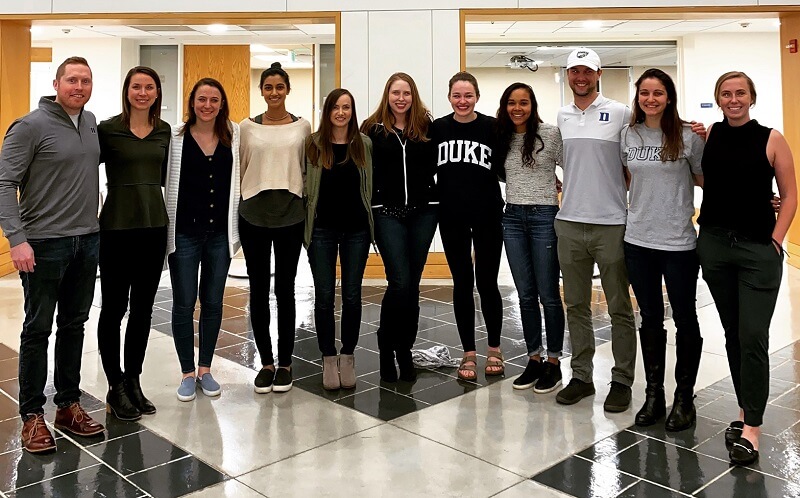 (©DukeFuqua / via FB)
---
Business Schools in Ireland
---
Trinity Business School
Trinity Business School had planned its first semester with a hybrid model in mind, which combines online and face to face elements such as offering online lectures for larger class groupings and face-to-face seminars, tutorials, and laboratory classes for smaller groups. As much face-to-face teaching and learning as possible will be provided under prevailing health and safety requirements. A decision on the second semester will be taken closer to the time.
The University has introduced new measures in Trinity following the Government's decision to move Dublin to level three of the Framework of Restrictive Measures in Response to COVID-19. In the context of moving to level three, the Minister for Further and Higher Education, Research, Innovation and Science has asked the Dublin universities to reduce student numbers on campus for the coming weeks as part of a wider plan to reduce the number of Covid-19 cases in the capital.
Trinity will welcome new and returning students to commence learning according to the timetables provided. However, following new government guidelines that only teaching which cannot readily be delivered online should be delivered in person, the school will transfer some teaching that had been planned for in person to online.
---
Business Schools in France / Monaco
---
Since July 2020 the wearing of masks is compulsory in all enclosed public spaces in France. On the HEC Paris campus it is necessary to wear a mask when moving through all public indoor areas—campus buildings, restaurants, halls, student residencies—and when sitting in a meeting room, classroom, ampitheater, or residency common room.
All students will be given a health kit, which includes five reusable cloth face coverings and one hand sanitizer bottle per faculty, staff, and degree program students.
Andrea Masini, associate dean of the HEC Paris MBA, explains that despite the COVID-19 crisis, the school had an "unprecedented" number of applications for the September MBA intake.
Students were given the flexibility to either follow their courses in person, following strict government guidelines, or to defer their studies to the next intake. A significant part of the program is being delivered face to face with other courses being delivered online, both in synchronous and asynchronous format.
"Our priority remained the health and safety of our students, faculty, and staff," explains Andrea. "Therefore, we put in place a number of measures aimed at minimizing sanitary risks.
"In addition to that, we deployed a massive testing policy, and asked all our students to provide a negative PCR test before they were granted access to the campus."
---
EDHEC
It was a busy summer for the team at EDHEC. The campus team worked to put in place hand gel stations around campus, temperature check cameras at the school's entrance, one-way corridors, and reduced student numbers.
All students and staff wear masks in class and on campus. Clear, visible communication on hygiene rules and procedures are posted throughout the campus. The City of Nice requires masks everywhere within the city limits, indoors, and outside.
The incoming MBA class of 2021 arrives to begin classes on campus, in person, on September 14th. EDHEC has limited the size of the cohort and expanded classrooms and breakout areas to provide a safe and healthy classroom experience for students in line with government regulation.
The start date of the MBA was pushed back by 14 days to allow any incoming students to complete any obligatory quarantines. Campus France, a French government agency for students studying abroad also opened visas for international students in time to begin class.
Any events or classes that cannot be held safely in person will shift to online.
---
ESCP Europe
ESCP Europe has six campuses across Europe, and campuses are in the process of welcoming students back. The current message is that the schools are welcoming as many students as they can, organizing most teaching on-site. They are also ready for shift to partial or fully online teaching depending on the evolution of the situation on a country by country basis. For example, courses in Madrid had to switch online after two weeks on-campus.
---
Grenoble École de Management
Grenoble has adopted a phased reopening. Between September-and-November, campus is open for students to use, but all classes are 100% online. The school will re-evaluate and implement a new plan by November 1st.
---
International University of Monaco
The International University of Monaco (IUM) campus has reopened and undergraduate and master's students started classes from September 7th. The Full-Time MBA induction begins on September 28th.
"This year the teaching method for the MBAs is different from that of the other programs," explains Dr Marika Taishoff, director of the Monaco MBA.
"While courses in undergraduate and masters' programs have, due to the pandemic situation, been structured around one-third in-class sessions, one-third online synchronous sessions, and one-third online asynchronous sessions, for the Full-Time MBA we have decided to offer most courses fully in class."
The Monaco MBA is offered both as a Full-Time residential program and a 20-month Part-Time MBA. The residentially given courses will be made available online for the Part-Time MBA students this year.
Due to students entering from the US, Russia, South Africa, and other countries currently subject to European visa restrictions around COVID-19, IUM has designed the MBA so students can begin their degree online, and as visa restrictions lift join their peers in class.
---
Applying to business school during COVID-19
---
Business Schools in Denmark
---
Copenhagen Business School already has a full class waiting to start the full-time MBA in October 2020. This will begin fully on campus.
---
Business Schools in Germany
---
HHL Leipzig Graduate School of Management
German business schools are also planning to open their campuses for in-person classes, though some have delayed the campus start date for students. Germany has opened its borders to international students with a valid visa.
HHL Leipzig Graduate School of Management is taking different approaches for different programs. The school's programs with predominantly European students will begin in September as in-person on campuses classes with a hybrid option for internationals.
As the MBA is heavily international, the school was concerned about incoming students getting visas in time. The school has pushed back the start date for all for-credit MBA classes to January 2021, at which point circumstances depending they will begin on campus.
Students will be enrolled in September and given access to a number of not-for-credit options. These include German language courses, virtual networking and career events, team-building Zoom sessions, and open lectures.
---
Mannheim Business School
Mannheim Business School is starting with pre-courses online from September to December 2020. Core courses will begin in person on January 11th,
---
ESMT Berlin's campus is open for in-class teaching. For students unable to make it to campus for the start of the Master's in Management program on September 15th, ESMT Berlin has launched the online Master's in Management Essentials Program alongside Imperial College Business School and IE Business School.
The online program offers recent college graduates the opportunity to learn essential management skills and earn a certificate from all three schools.
For international students who are delayed coming to Berlin, the Essentials Programs allows them to start online, receive academic credits, and join the class on campus for face-to-face teaching at a later date.
---
WHU in Düsseldorf was among the first of the top business schools in Europe to reopen its campus to MBA programs on July 4. All teaching has since been carried out in hybrid format.
The school has in place a detailed hygiene and safety plan to ensure safe and smooth teaching. Plexiglass walls were installed in classrooms, one-way systems were established, and the campus was heavily equipped with disinfection dispensers.
Access to the school's premises is controlled electronically. Every student is registered when they enter the campus using their electronic card. Students receive detailed instructions before arrival and are asked to download and use the official Corona App, which is promoted by the federal government.
No parties are allowed, and there are strict rules for extracurricular and social activities as well.
The new MBA intake was welcomed on August 29th with 49 students of 23 different nationalities in the full-time MBA cohort and 92 students of 19 different nationalities in the part-time cohort.
WHU will also launch its first fully online MBA in October. All lectures on the Global Online MBA will be delivered virtually, and the course can be completed in 18 or 36 months. Students can also take individual core modules with an option to finalize their degree over the course of five years.
---
Frankfurt School of Finance and Management
Jörg Werner, vice president for degree programs at Frankfurt, explains that things are looking promising for their 2020 Full-Time MBA intake. Classes begin in October.
Students have been given the choice whether they wish to take their classes in person or online. Each class taught by a professor will be shown live online through a new technology system in which the school has invested to accommodate hybrid teaching.
There is also a comprehensive cleaning and hygiene plan in place, social distancing, mask wearing, and clear Perspex sheets between each place setting in the classrooms.
"We see regulations changing all the time, so we need to be on the safe side and have a concept which also works if there's a tightening of the situation," Jörg explains.
The school has also invested in coronavirus tracers. Small devices given to each student, staff member, and faculty. Each device has a unique tracking id linked to its owner, and using Bluetooth logs the details of each device that comes within two meters of it. Those details are then kept on a system for 14 days, making it easy to trace potential infections if a student, staff, or faculty member tests positive for COVID-19. And if things get worse, the school is prepared.
"Should there be another lockdown we stand ready to do everything online," says Jörg. "We did this in March when there was the decision to close down the schools. There was only one lecture postponed."
---
Updates: Coronavirus Impact On Business Schools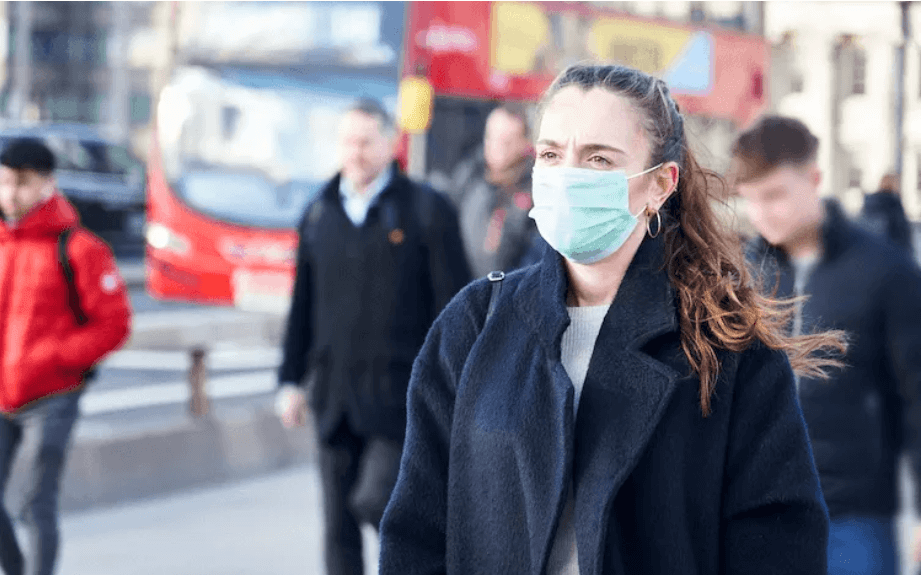 ©gemphotography
---
Business Schools in Italy
---
SDA Bocconi School of Management has been gradually reopening since June 26th, 2020 in line with guidance from Italian national and Regional Authorities.
Life will be different than normal for the school's incoming MBA class of October 2020. On campus, there are specific guidelines in place to ensure the safety of students. They are—but not limited to—continuous sanitation of all areas, with classrooms and other indoor spaces on campus sanitized several times a day and after each lesson. There is minimum one-meter distance requirement between people in classrooms, the school has a non-stop automated air change, sanitized ventilation system operating 24 hours a day all-year round.
There are also body-temperature scanners for anyone entering campus. There's also on campus registration via a QR code, and students will have their curriculum split between online learning and on-campus, classroom learning.
---
Bologna Business School
MBA classes at Bologna Business School will begin on October 5th. Campus will be reopened and the school has rented a pavilion to cater for the required social distancing measures when teaching.
The pavilion has been divided into eight classrooms to accommodate 370 students in a space that can usually host 10,000. Every hour an air recycling system will bring in fresh and clean air to the pavilion.
---
Read our latest updates on the impact of coronavirus on business schools
---
This article was last updated Friday October 16th 2020
How Working From Home Is Impacting Our Mental Health
The coronavirus pandemic has had a profound impact on mental health.
According to a poll by the Kaiser Family Foundation, a health policy research organization, 53% of American adults have had their mental health negatively impacted because of stress linked to the pandemic. In the UK, the Centre for Mental Health expects half a million more people to experience poor mental health compared to a normal year, due to coronavirus.
Restrictions on travel and social life have left us feeling isolated and despondent; those working from home have new pressures to deal with; and for key workers, the fear of catching the virus exacerbates anxiety.
Since many employers expect a long-term shift to remote working practices, tackling these mental health issues will be a key challenge for companies to overcome in the next few years.
---
How working from home is worsening our mental health
The sudden shift to a remote work setup has been surprisingly stressful for many employees, explains Dr Dominique Steiler, professor of people, organizations, and society at Grenoble School of Business. Dominique is also chair of Mindfulness, Well-Being at Work, and Economic Peace. His work involves supporting business leaders as they bring mental health and mindfulness initiatives into the workplace.
Since the pandemic began, he has observed a proliferation in workplace anxiety and depression. There are three ways working from home is damaging our mental health.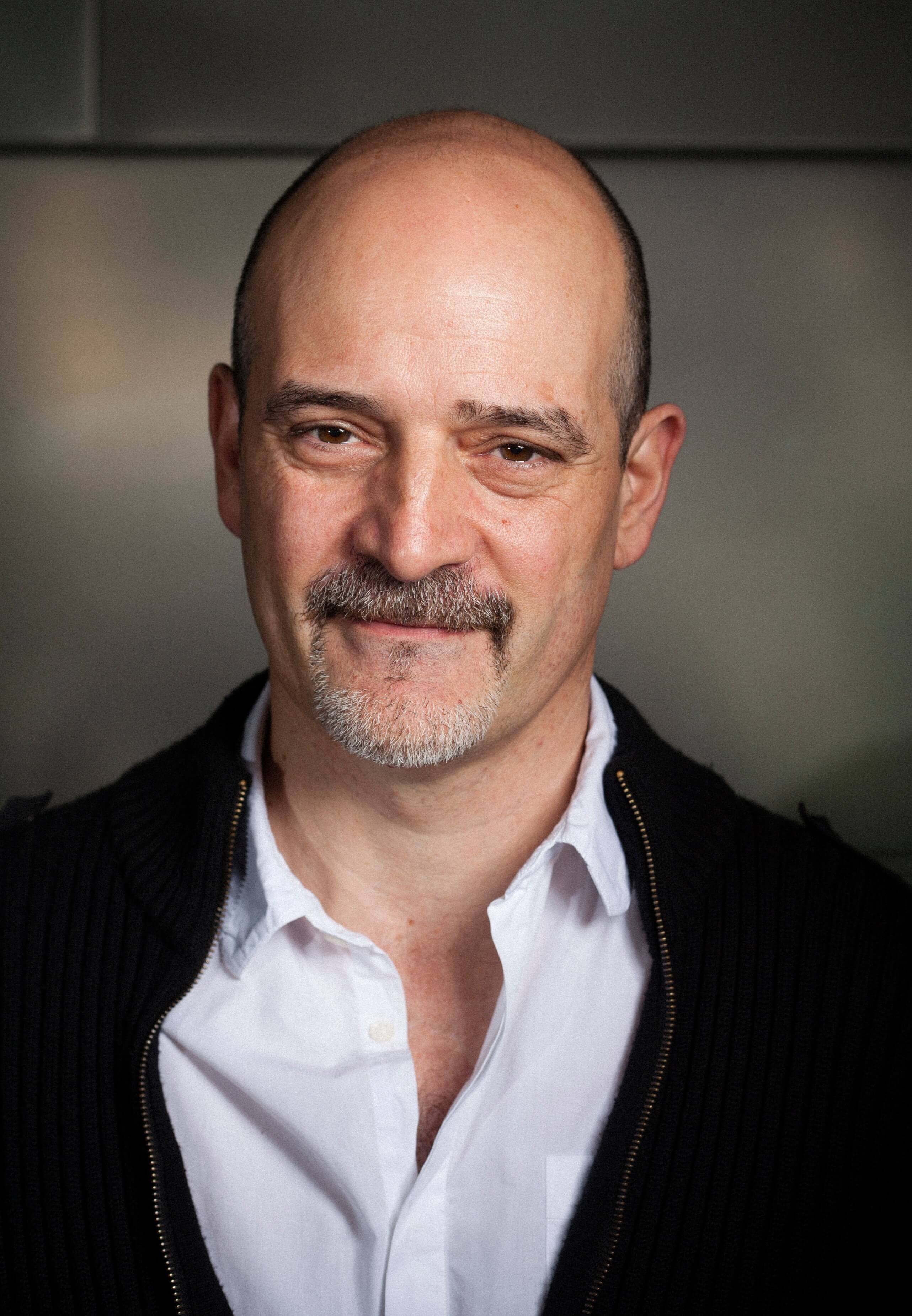 First, people seem to feel more alone without the necessary support they need, according to Dominique. The sudden lack of physical connection can leave workers feeling they have nowhere to turn when they feel stressed or anxious. It becomes more challenging to form the strong support network which is crucial for good mental health, Dominique emphasizes.
Then there's adapting to working from home, which can also contribute to an increased workload. There's the temptation to work longer hours, and for those who don't have a home office setup there's no disconnect between home and office life. Where do you draw the line between working from home and homeing from work?
Thirdly, a new trend of back to back virtual meetings is emerging, which would not be possible in a physical office.
With fewer opportunities for informal catch-ups, many workers are spending more time in these meetings. As well as being a time drain, these video meetings can trigger fatigue and leave participants feeling—ironically—disconnected.
This issue is particularly acute during larger meetings, where the speaker is unable to see individual faces.
"In a physical room, you can pick up on people's reactions, and see whether they are engaged," says Dominique. "But online, this isn't possible, and it can be difficult to perform your role as leader.
"It causes a sudden increase in your psychological and emotional workload."
This all amounts to heightening stress and anxiety levels, which is bad for both long term employee wellbeing and company productivity. So, how can companies overcome it?
---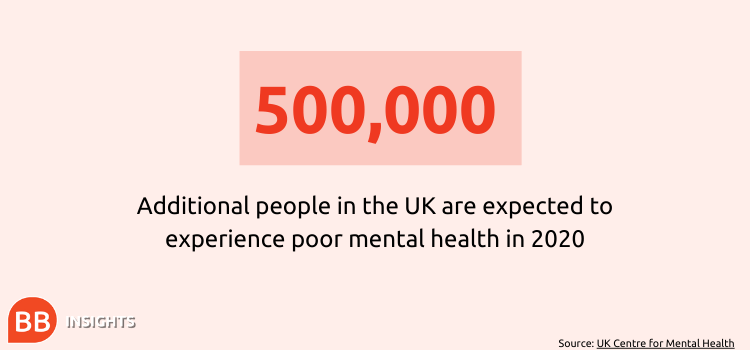 ---
Creating better mental health for the virtual office
To overcome these issues companies can make a few practical changes to the hybrid workplace. Introducing policies like requiring a ten-minute break between meetings, and implementing meeting-free days each month can help reduce the psychological pressure of being constantly online.
Scheduling smaller scale meetings where possible can also improve mental health, by giving participants more space to engage with their team and have their contributions personally acknowledged.
Helping employees maintain boundaries between their personal and professional lives is equally important—particularly for workers without a separate home office. To maintain this balance, the American Psychiatric Association's Center for Workplace Mental Health recommends keeping a regular schedule, with planned breaks from screens.
To avoid isolation, it is also important for leaders to schedule time for regular one on one catch-ups with team members. They should also organize social events—in-person where possible, or through virtually.
---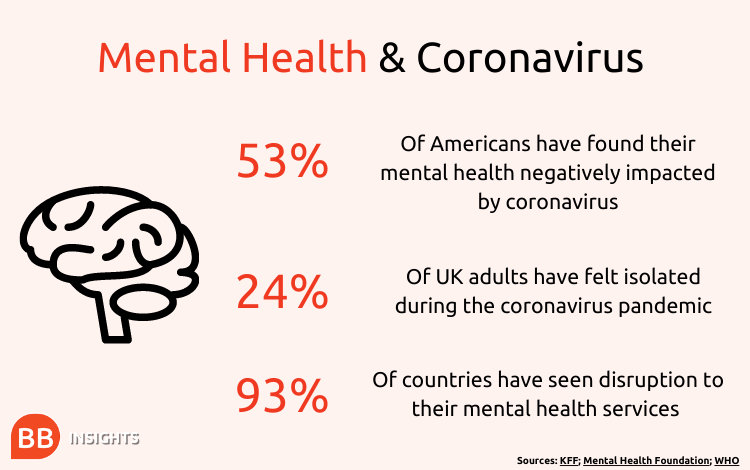 ---
The future of mental health at work
These simple changes could quickly boost mental health in the workplace. But Dominique believes that, in the long term, wider systemic change is needed. This needs to come from senior leadership, and form the basis of the values and attitudes of business leaders.
"The main aim of a company should not be to win a competition, but to be part of the social fabric and improve people's lives," says Dominique.
---
---
French metal working company, ARC-Industries, is a recent example of this. In response to the coronavirus pandemic, the company designed and manufactured a contact-free hand sanitizer dispenser. During the pandemic, French hospitals requested a lot of these devices, and ARC-Industries saw a surge in demand for its product.
When a journalist asked the CEO, Romain de Tellier, whether he would increase prices in response to the unexpected demand, he said no.
"In my experience, this is a dramatically different way of thinking for a CEO," says Dominique. "When employees see their CEO behaving that way, it's positive for mental health."
Business schools like Grenoble have a role to play in training leaders who can facilitate this kind of environment, he stresses. "If we want to improve mental wellbeing in companies, we have to totally transform the way we are educating people to be leaders."
---
Read more from BB Insights:
Feeling Like A Fake—How 'Impostor Syndrome' Impacts Professionals
Why We'll Be Working From Home Long After Coronavirus
---
BB Insights explores the latest research and trends from the business school classroom, drawing on the expertise of world-leading professors to inspire and inform current and future leaders